SafeStart Systems LLC is the manufacturer of patented SafetyGate™ anti–restart technology products. The simple, effective, low cost and fully scalable restart protection solution technology is currently in use by the most notable names in Aerospace, Military, Education, Government, Medicine, and Private Industry.
SafetyGate products are designed and manufactured in the USA under ISO 9001:2008 and are Underwriters Laboratories listed.
SafetyGate products are specifically designed to meet all U.S. and foreign regulatory mandates for restart protection in applications ranging from small appliances and power tools to commercial machines and industrial power systems.
SafetyGate restart prevention solutions are available as complete units for simple end user installation or as OEM circuitry components for implementation into a customer's current orproposed product design.
With IEC 60601-1 ver.3 being instituted throughout the Medical Manufacturing sector, SafeStart Systems created their SafetyGate Pro-Med restart protection products; positioning the company as a global leader in effective low cost restart protection compliance solutions for Medical equipment designers and manufacturers.
Traditional restart prevention technologies require a physical reset on the protection device. SafetyGate restart protection products are completely automatic, with no buttons to push or switches to reset; using your machine's own power switch to restore normal operation.
This exclusive feature prevents dangerous secondary restarts caused when a device is restarted away from the operator's control.
The SafetyGate restart prevention circuitry also identifies short circuits which may be present in your machine at power up and restricts current until the circuit is corrected.
The patented SafetyGate miniaturization technology equates to the lowest cost, weight and footprint available anywhere.
Argonne National Laboratory
02/16-present
U.S. Bureau of Prisons
08/13-present
Federal Aviation Administration
07/13 -present
U.S. Geological Survey
01/11-present
Jacobs Technology Inc.
03/13-present
U.S. Environmental Protection Agency
12/15-present
SafeStart Systems LLC is a privately held U.S. based research and product development company founded in 2002. Its work is dedicated to the proliferation of electrical safety in both private & public workplace environments
Company site:         safestartsystems.com
Ecommerce:            safetygatestore.com
DUNS: 626675370
CAGE Code: 4F0B0
Accepting Credit Cards: Yes
Sam Registration: Active
Size: Small Business
NAICS Codes
335313 – Switchgear & Switchboard Apparatus Manufacturing
335314 – Relay and Industrial Control Manufacturing – (Primary)
335931 – Current-Carrying Wiring Device Manufacturing
335999 – All Other Miscellaneous Electrical Equipment and Component Manufacturing
334512 – Automatic Environmental Control Manufacturing for Residential, Commercial and Appliance Use
423450 – Medical, Dental, and Hospital Equipment and Supplies Merchant Wholesalers
423490 – Other Professional Equipment and Supplies Merchant Wholesalers
423610 – Electrical Apparatus and Equipment, Wiring Supplies and Related Equipment Merchant Wholesalers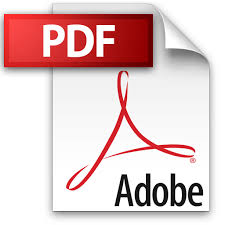 Click here to download Capabilities Statement
Regulatory Compliance Standards for Anti-Restart Functionality
(U.S. Occupational Safety and Health Administration 29 CFR #1910.213. (b) (3)*)
"On applications where injury to the operator might result if motors were to restart after a power failure, provisions shall be made to prevent machines from automatically restarting upon restoration of power."
*Electrical Controls for Wood Working Machinery
 (International Electrotechnical Commission)
60601-1 v.3 standard for OEM restart protection
11.8 Interruption of the power supply / SUPPLY MAINS TO ME EQUIPMENT
ME EQUIPMENT shall be so designed that an interruption and restoration of the power supply shall not result in a HAZARDOUS SITUATION other than the interruption of its intended function
NOTE – This can require testing at several durations and ME EQUIPMENT states.

Compliance is checked by interruption and restoration of relevant power supplies.
(National Fire Protection Association Electrical Standard for Industrial Machinery 2015 Edition)
"7.5.3 Restarting. Upon restoration of the voltage or upon switching on the incoming supply, automatic or unintentional restarting of the machine shall be prevented when such a restart causes a hazardous condition." And Annex A: "A.3.3.103 Undervoltage Protection. The principal objective of this device is to prevent automatic restarting of the equipment."
(NFPA 70: National Electrical Code, International Electrical Code Series)
430.43 Automatic Restarting. . . . A motor overload device that can restart a motor automatically after overload tripping shall not be installed if automatic restarting of the motor can result in injury to persons.
(Canadian Standards Association C22. 1-98)
Undervoltage protection required for motors: "When automatic restarting is liable to create a hazard, the motor control device shall
provide low-voltage protection." (Canadian Electrical Code, Part 1, 28-312) Automatic restart after overload:
"Where automatic restarting of a motor after shutdown on overload could cause injury to persons, the 
overload or overheating devices protecting the motor shall be arranged so that automatic restarting cannot 
occur"